The Indiana Northeastern Railroad Company serves Northeast Indiana, Southeastern Michigan, and Northwest Ohio with freight rail, transload, and railcar storage while supporting community growth and economic development throughout our 100-mile system.
Midwestern service with nationwide reach
With regularly scheduled freight trains and tailored switching services, the Indiana Northeastern ships freight and commerce from over 25 customers in three states. Located just north of Fort Wayne, Indiana, our railroad maintains several transload and warehouse facilities, as well as easy access to Interstate 69, the Indiana Toll Road, and Michigan State Route 12. The Indiana Northeastern can offer convenient and attentive service for unit trains, less-than-carload freight customers, traditional carloads, and trackside industries of any size.
Ship by Rail
Locally owned and operated
The Indiana Northeastern knows the importance of rail service firsthand. Incorporated in 1992 by the owners of the South Milford Grain Company, the railroad is privately owned and operated by one of its largest customers. This unique approach to railroading has seen a once-deteriorating rail line emerge as an important community asset following three decades of investment and development.
Learn more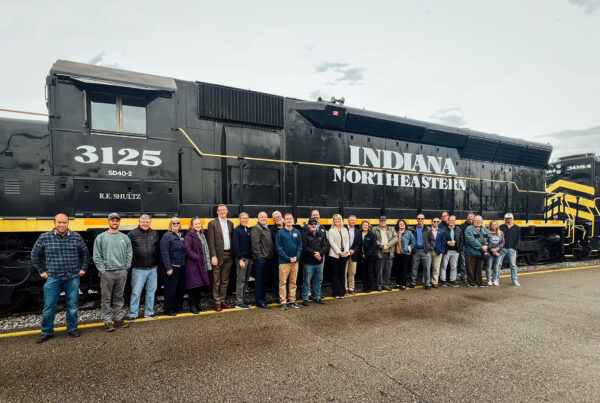 From WTVB: COLDWATER, MI (WTVB) – The Indiana Northeastern Railroad Company celebrated the completion of the Branch County Rail Users Association Project with their partners on Thursday. They showed off…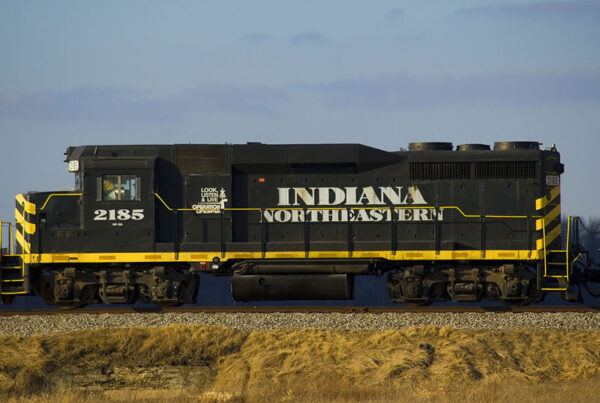 The Indiana Northeastern's effort to upgrade a 1960s-era diesel locomotive was recently featured in Trains Magazine: Tractive-effort upgrade, other improvements to EMD product HUDSON, Ind. — Mechanical staff of the…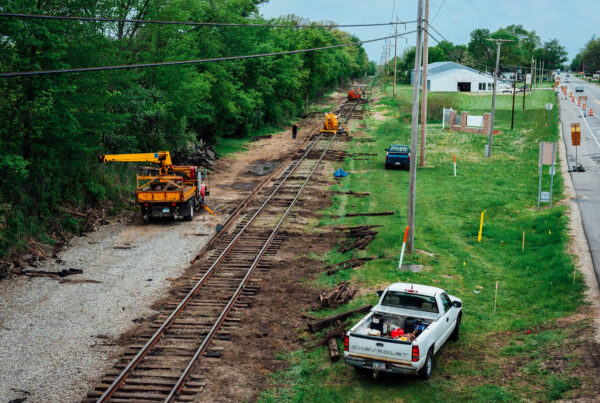 As originally reported in the Daily Reporter: The railroad also brought in 5,000 tons of new stone for ballast under the rails. The city of Coldwater is one of the…